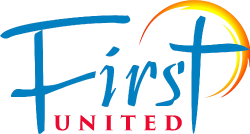 Looking for a place to connect? Come join us at First United Methodist Church, where we are creating a place and space for people to connect with God and each other. A place where one can discover hope, deepen faith, and demonstrate love through a life-changing relationship with Jesus Christ. You may just find what you are looking for. Here you'll discover a friendly atmosphere for children, youth and adults. There's upbeat music, and a great message to help you discover hope and deepen faith.
Everyone has issues in their life - stress, pain, debt, loneliness - wouldn't it be great to have someone to lean on? At Christ Presbyterian Church we're here for you and want to give your family hope for a brighter future. Here you will find real people striving for a better life, safe, fun children's classes, a vibrant ministry to students, and a focus on living life with real purpose! Join us this Sunday and see what church has to offer you!.
We believe that our purpose is to help people hear Jesus' call to discipleship and to guide them in living a life that gives glory and praise to God. Many of our newest members have said that it only took a few visits on Sunday morning for them to know that Ormond Beach Presbyterian Church was the home that they had been looking for and the place that fed their hunger for good spiritual food and good friends.